When you run into a situation involving legal consequences, you may go back and forth between hiring an attorney and trying to figure things out on your own. Before you proceed without professional help, consider these 10 reasons why hiring a lawyer is a good idea:
1.   A consultation never hurts—Many lawyers offer free consultations, which can help you make an informed decision about how to proceed.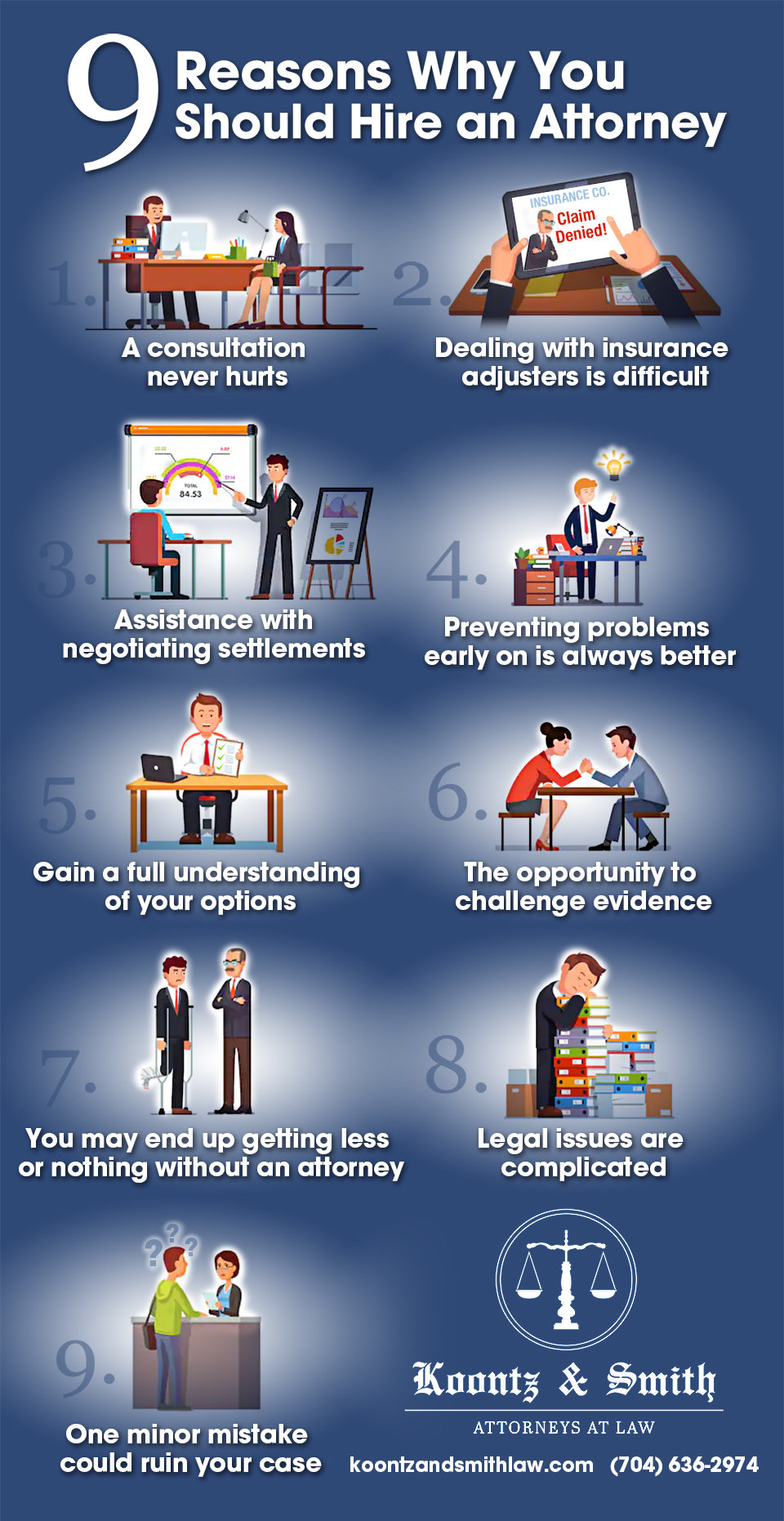 2.   Dealing with insurance adjusters is difficult—Without an attorney on your side, you might have a hard time competing with the insurance company adjuster who handles cases like yours every day.
3.   Assistance with negotiating settlements —A lawyer will help you present your case and be able to help you decide whether to settle or go to trial.
4.   Preventing problems early on is always better—Hiring a lawyer at the beginning of your case can save significant headaches and hassles later on.
5.   Gain a full understanding of your options—A lawyer can help you understand all your options at the beginning, so you can potentially avoid severe penalties and repercussions in the future.
6.   The opportunity to challenge evidence—Without the right training, you may have a difficult time challenging evidence from the opposing party.
7.   You may end up getting less or nothing without an attorney—Depending on your case, you are likely much better off to have an attorney help you.
8.   Legal issues are complicated—The law is complicated and difficult to understand, so unless you are a lawyer yourself, you should leave things up to someone with the right training and experience.
9.   One minor mistake could ruin your case—Failure to properly file and fill out certain legal documents could derail or delay your case.