Your case will be handled by the same lawyer from start to finish.
When you need a lawyer in the Salisbury, North Carolina area, it pays to go with someone who has been involved in the community for decades and understands the needs of its citizens. At Koontz & Smith, Attorneys at Law, we've been in practice since 1980, providing legal advice and services pertaining to personal injury law, workers' compensation, social security law, veterans' benefits, and real estate law.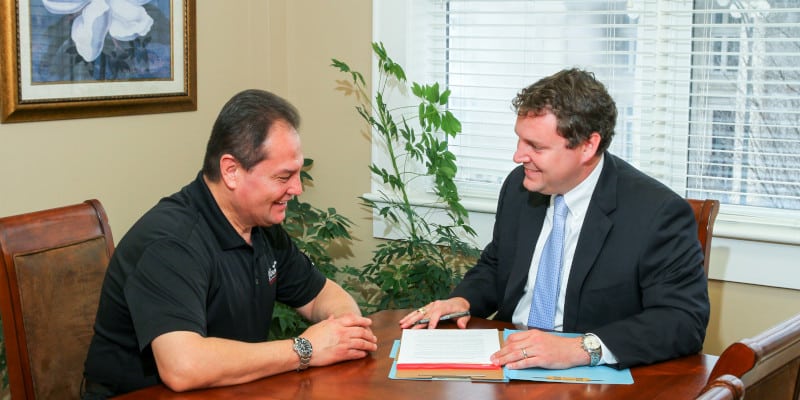 When you contact us, you will work with one lawyer from start to finish, so you can feel confident that your case is being handled in the best possible manner. You will be given personalized attention throughout your case, including having a lawyer come to you in the hospital or where you are recovering if getting to our office is problematic for you.
By keeping our practice limited to only those specific areas of law, we are able to give you the highest possible level of service and keep up with the current laws, so your case is handled appropriately. You can be confident the lawyer representing you is qualified for the type of legal services you need.
Mr. Smith handles our personal injury and workers' compensation cases, as well as real estate closings. Mr. Koontz handles our social security cases and also does real estate closings. Other staff members, including a bilingual paralegal, support your lawyer so that all paperwork and court filings are completed in a timely manner.
If you have questions about a legal matter that falls within the expertise of a lawyer in our firm, don't hesitate to contact us to schedule a complimentary, no-obligation consultation.