Call us when you need an attorney for a real estate transaction, social security case or personal injury representation.
Finding an attorney in the Mooresville, North Carolina area isn't difficult. Finding one you can trust who has years of experience with the type of law you need can prove more challenging. If you are looking for an attorney to help you with real estate, personal injury, or social security law, you've come to the right place. Here at Koontz & Smith, Attorneys at Law, we have nearly 30 years of combined experience in these practice areas to vie you the legal representation you need for optimal results.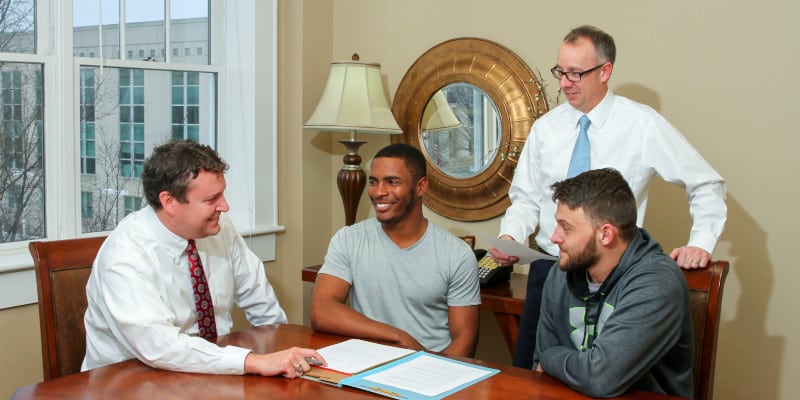 We understand that the law can be complicated and while you might not understand the intricacies involved, we'll make sure you aren't left in the dark either. We have the ability to communicate even the most complicated contract and case so you know where you stand and what to expect from your legal action.
Many cases involve the gathering and challenging of evidence in an effective manner so your case can reach a conclusion that is in your best interests. We handle your claim carefully and thoroughly so that no stone is left unturned that could result in less satisfactory results.
Superior Legal Services
Finally, one of the most important aspects of what you can expect from an attorney is keeping you informed about the court process, being fully prepared for court dates and other deadlines, and taking timely steps throughout your process so you don't lose your case based on a technicality.
If you have dealt with a large firm, you know it can be easy to get lost in the shuffle when you have one attorney one day and another the next. With us, you benefit from a small law firm that works one-on-one with you and will go the extra mile when the situation calls for it. You can even expect to meet with your attorney after hours or from a hospital bed should you need us to do that. Contact us today if you have any questions or would like to schedule an initial consultation.
---
At Koontz & Smith, Attorneys at Law, our attorneys proudly serve Salisbury, Davidson, Kannapolis, Concord, Statesville, Mooresville, Lexington, Granite Quarry, Mocksville, Spencer, and China Grove, North Carolina.

Similar Services We Offer: