Contact an attorney at our firm when you need legal help.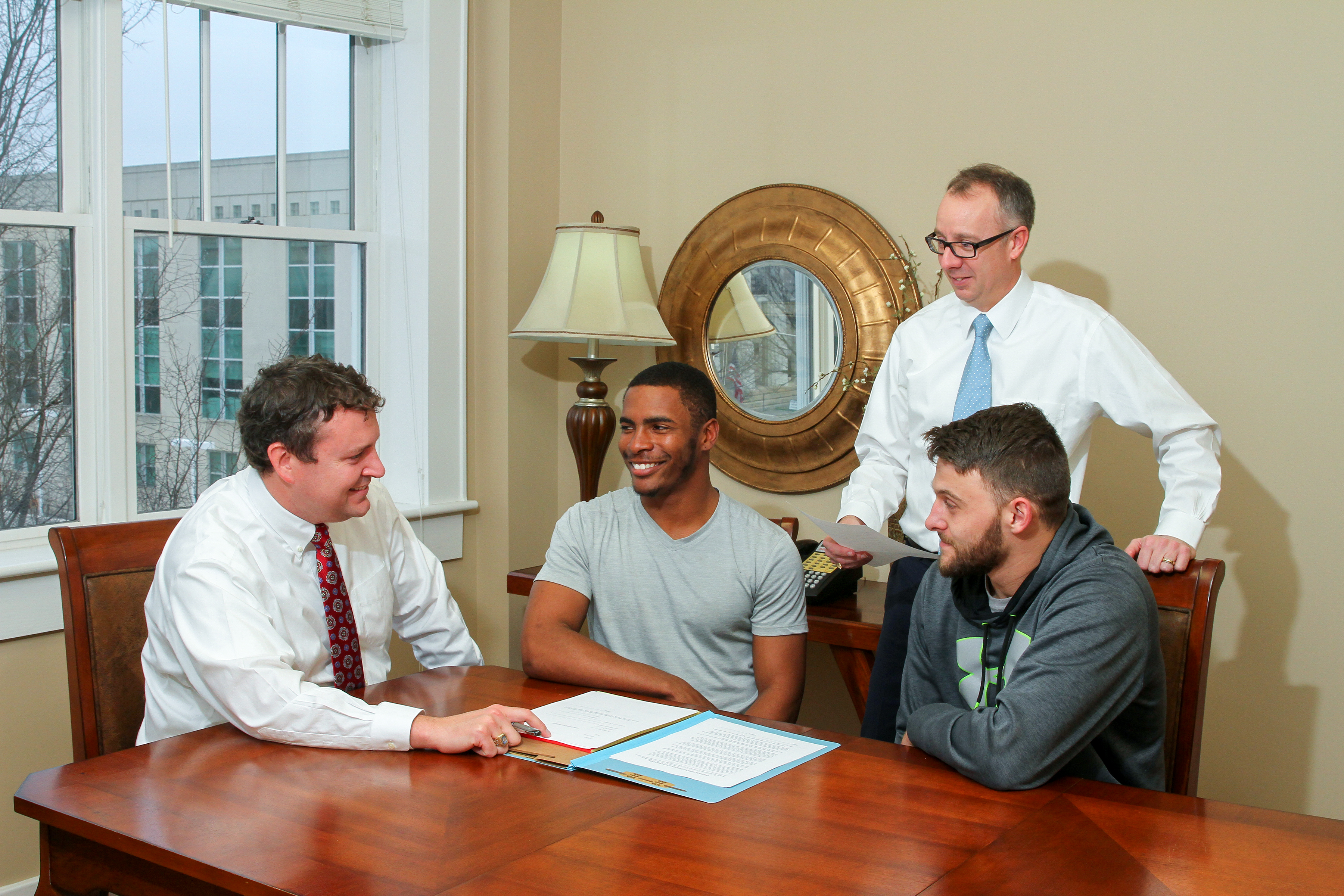 When you need an attorney in Salisbury, North Carolina, there is no better place to turn than to us at Koontz & Smith, Attorneys at Law. With nearly 30 years of combined experience providing legal services for our clients, we are committed to helping you reach your goals.
Our Practice Areas
Our attorneys focus on three primary areas of law: social security, personal injury, and real estate law. This not only allows us to offer the legal representation you deserve, but also gives us the opportunity to fight for your case. Whether you have been hurt on the job, want to make sure you receive the benefits that are owed to you, or need assistance drawing up documents for a real estate transaction, you will find a knowledgeable attorney from our team waiting to assist you.
Why You Need an Attorney on Your Side
Not every legal situation requires an attorney – for instance, you may not need an attorney when you're handed a speeding ticket. At the same time, there are many, many situations in which partnering with an attorney at our firm is a beneficial move for the following reasons:
The law can be complicated—For most people, understanding the intricacies of the law can be difficult without training and a law degree. Without a lawyer on your side, you may have a difficult time protecting your best interests as you move forward with your case.
Attorneys know how to gather and challenge evidence—Effective evidence is key to any successful case. Our attorneys know which evidence to gather to apply to any case and how to challenge evidence brought up against certain claims.
 Attorneys understand the court process—Filing documents for court dates, scheduling, and showing up to hearings is a large part of any case. With one of our attorneys on your side, you will be more than prepared for every court date.
What may be the best reason to hire an attorney, however, is that many legal situations can be emotionally complicated. An attorney who is detached from the situation is prepared to provide sound advice while advocating for your best interests at the same time.
We offer superior legal services throughout the Salisbury area.
Don't try to handle your case alone! We are here to help.
We are the Legal Team You Need
Personal service is something we do well at Koontz & Smith, Attorneys at Law. Because we operate a small law firm, you won't go through the hustle and bustle of seeing multiple attorneys during your case. We work one-on-one with our clients to give them confidence that we are doing everything we can to accommodate their needs. An attorney from our team can even schedule consultations after hours or in your hospital room to make sure you are informed about the details of your case.
If you require legal representation or need to speak with an attorney about a real estate transaction in Salisbury, contact us at Koontz & Smith, Attorneys at Law today.
---
At Koontz & Smith, Attorneys at Law, our attorneys proudly serve Salisbury, Davidson, Kannapolis, Concord, Statesville, Mooresville, Lexington, Granite Quarry, Mocksville, Spencer, and China Grove, North Carolina.
We love building long-lasting relationships with each of our clients.
The best law firm I have ever dealt with
"Absolutely the best law firm I have ever dealt with. So very thankful for all the help and attention to detail."
★★★★★ J. Ames
Similar Services We Offer: