Turn to us when you want a legal team that is nearby to serve your needs.
Did you know that you can search for an "attorney near me" and find several firms that aren't even close to the Mooresville, North Carolina area? It's true! There are several nationwide and regional firms that aim to grow their firm by reaching out to areas where they don't even have an office. This is far from a convenient situation if you want to meet face to face or you are in a rehab facility or hospital and need an attorney to come to you. Here at Koontz & Smith, Attorneys at Law, our office is just minutes away and our attorneys have served the needs of this community for several years.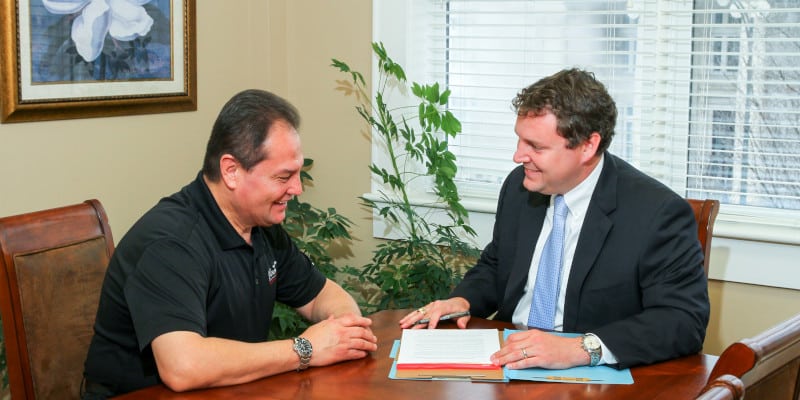 If you need an "attorney near me" to handle a personal injury, workers' compensation, home closing, or Social Security case, you can be confident you'll get the personalized attention you can only get from someone who knows this area well and will go above and beyond. We are happy to come to you, whether that is at your home or elsewhere, and you cannot get into our office.
Superior Legal Services
Another thing that is different between us and the other firms you'll find when performing a search for "attorney near me" is that we don't spread ourselves thin offering every type of legal service under the sun. We only handle personal injury, workers' compensation, social security disability, veterans' benefits, and real estate law. By staying focused on these areas of law, we can provide you with superior service for exceptional results. Contact us today with any questions you may have or to schedule a free initial consultation.
---
At Koontz & Smith, Attorneys at Law, we can help if you are searching for an "attorney near me" in Salisbury, Davidson, Kannapolis, Concord, Statesville, Mooresville, Lexington, Granite Quarry, Mocksville, Spencer, and China Grove, North Carolina.