Your case will be in the hands of the same experienced lawyer from start to finish.
One of the complaints that many people have when they are working with a law firm is that they feel shuffled around and often never see the same lawyer twice. At Koontz & Smith, Attorneys at Law, we understand how unsettling that can be. It can leave you wondering and hoping that nothing is falling through the cracks because one lawyer thought another lawyer had handled something. That is why ever since our start in 1980, we made the commitment to our clients in the Mooresville, North Carolina area that each case would be handled by the same lawyer from start to finish.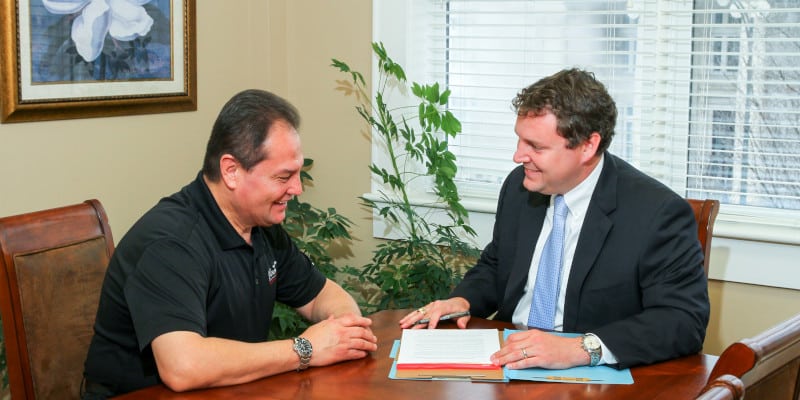 We believe in providing personalized service for all areas of law we handle, including social security law, workers' compensation, personal injury law, veterans' benefits, and real estate law. Your case will be given to the lawyer in our firm who has the necessary experience with your type of case so that you can enjoy the most favorable outcome possible.
Legal Services in the Salisbury, NC area
Working with the same lawyer throughout your case has the added benefit of developing a stronger communication system between you. By understanding your objectives thoroughly, we are in a better position to meet them. You can be confident that you will be kept informed regarding the progression of your case and have the ability to reach out to your lawyer whenever you have a concern.
If you would like to discuss a legal matter you are facing with a lawyer from our firm, don't hesitate to reach out to us to schedule a complimentary, no-obligation consultation.
---
At Koontz & Smith, Attorneys at Law, our lawyers proudly serve Salisbury, Davidson, Kannapolis, Concord, Statesville, Mooresville, Lexington, Granite Quarry, Mocksville, Spencer, and China Grove, North Carolina.