We provide the ultimate in personal attention when you retain us as your personal injury lawyer.
When you have been injured in an accident, your physical pain is only part of the story. You are also dealing with the stress of being outside of your regular routine and concerned about how your bills are going to be paid while you are unable to work. Here at Koontz & Smith, Attorneys at Law, we want you to know that a personal injury lawyer is concerned with your personal, financial, mental, and physical health and getting you the appropriate compensation when those have been affected by an injury caused by the negligence of someone else.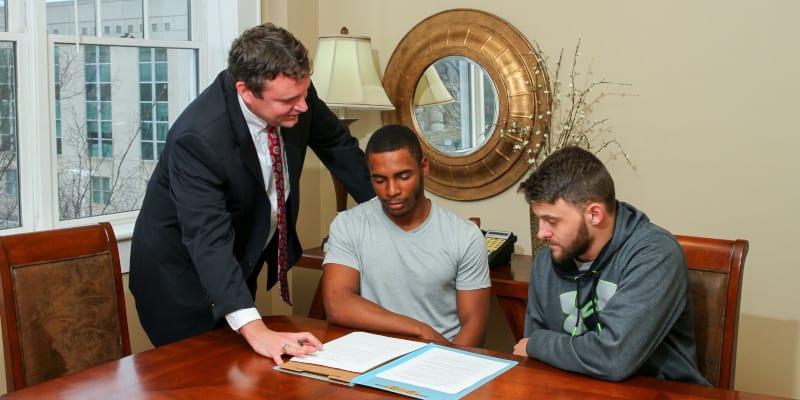 As your personal injury lawyer, we are willing to get on your case as quickly as possible, so that while you are physically healing, we are taking care of the financial end of things. We will go the extra mile for you, including coming to you if you are unable to leave your Mooresville, North Carolina hospital or rehab facility room or you are recovering at home and would find it challenging to come to our office.
We know that when you search for a personal injury lawyer in the area, you are likely to find several options, but we are confident that we provide the personal attention that will make your experience less stressful and lead to more successful results. When you secure the services of one of our personal injury lawyers, you work with the same premium legal team with each correspondence, not a different face each time like you'd experience with a huge firm.
If you would like to learn more about what we have to offer, give us a call to schedule your free initial consultation. We'll be happy to meet with you at a time and place that is convenient for you, even after regular business hours if necessary.
---
At Koontz & Smith, Attorneys at Law, our personal injury lawyers proudly serve Salisbury, Davidson, Kannapolis, Concord, Statesville, Mooresville, Lexington, Granite Quarry, Mocksville, Spencer, and China Grove, North Carolina.