Our legal services in personal injury, real estate, and social security law are provided by lawyers who will advocate for your best interests.
Law is complicated and many aspects are open to interpretation and can have emotional entanglements besides. As a result, two attorneys can go into a case with the exact same information and have different results. It should come as no surprise then that legal services can vary widely from firm to firm in terms of effectiveness and even your overall experience. Here at Koontz & Smith, Attorneys at Law, we have considerable experience in terms of the legal services we provide. We purposely keep our firm small and focus on just three areas of law, so we can provide you with the best possible services.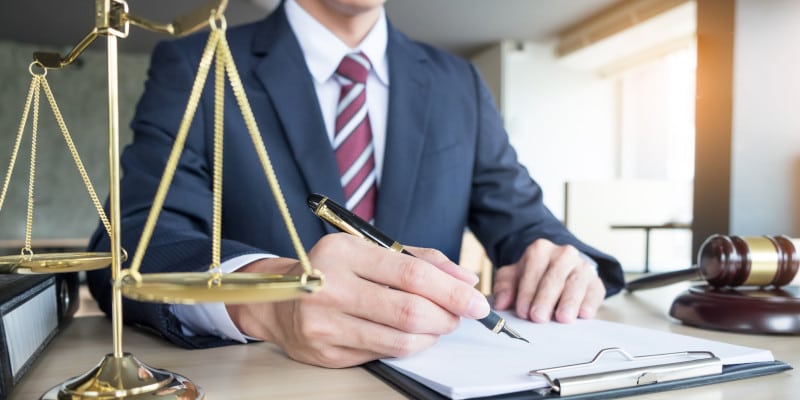 Personal Injury Legal Services- If you have been injured in an auto accident or through the negligence of others, you are entitled to be compensated for your medical expenses and loss of earnings, among other aspects of your situation. Proving your case and getting the highest settlement involves thorough collection of evidence and challenging any that is contrary or inaccurate. Our attorneys are more than happy to come to you if you are hospitalized in Mooresville, North Carolina or otherwise unable to come to our office.
Real Estate Legal Services- Facing a multi-page contract that you aren't sure is in your best interests? Need a document prepared to make your real estate transaction go smoothly that protects your interests? Count on our knowledgeable contract attorneys to have your back and explain anything in the contract that you are unfamiliar with and do not understand.
Social Security Legal Services- Filing a claim with social security can be complicated and if it isn't done properly, can affect whether your claim is accepted or denied. Contact us to help you file and also to go to bat for you if you've been denied.
Koontz & Smith, Attorneys at Law
If you need any of these legal services or have questions about a case in one of these fields of law, don't hesitate to contact us. We'll provide advice free from emotional entanglements that looks at your case from a sound footing while advocating for your best interests. Call today to get the answers and support you need.
---
At Koontz & Smith, Attorneys at Law, we provide legal services to those in Salisbury, Davidson, Kannapolis, Concord, Statesville, Mooresville, Lexington, Granite Quarry, Mocksville, Spencer, and China Grove, North Carolina.

Similar Services We Offer: