It costs you nothing for an initial consultation to discuss your personal injury case.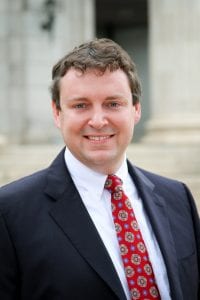 Sustaining a personal injury on the job, in an auto accident, or in some other manner can leave you struggling to cope with an onslaught of medical bills and the inability to earn the income to meet your financial obligations. Here at Koontz & Smith, Attorneys at Law, we understand the challenges you are facing and will take a personalized, focused approach to get you the benefits you deserve.
We bring nearly 30 years of combined experience with personal injury cases to the table and you'll find that we go above and beyond to resolve your case in an effective and timely manner. One of the things that keeps some people from investigating what their rights are is not wanting to incur additional expense by talking with a personal injury attorney. We put that concern to rest as we don't charge for our initial consultation. In fact, we'll even come to you at a Mooresville, North Carolina medical facility or at home if your injuries are preventing you from coming into our office. We'll work around your rehab schedule and other commitments, even if that means meeting with you after normal business hours.
You can be confident that we'll remain on your side from beginning to resolution to ensure the best possible outcome from your personal injury case. We will represent you with effective courtroom tactics and advanced legal experience whether your case involves workers' compensation, automotive injury, wrongful death, recreational vehicle injury, or any time of personal injury situation. Call us today and we'll go to work to get you the results you deserve as quickly as possible.
---
At Koontz & Smith, Attorneys at Law, we provide personal injury law services to those in Salisbury, Davidson, Kannapolis, Concord, Statesville, Mooresville, Lexington, Granite Quarry, Mocksville, Spencer, and China Grove, North Carolina.