Get the compensation you deserve from workers' comp with our legal services.
As an employee of a business in Mooresville, North Carolina, you trust that they will have safety measures and other systems in place to keep you from becoming injured on the job. However, even the best of employers cannot factor in every potential hazard. Accidents happen and if you are facing medical bills, lost wages, and a life-changing situation as a result of an accident, you should know that workers' comp benefits are what stands between you and potential financial disaster. Unfortunately, the process of applying for and obtaining these benefits isn't as straightforward as you would expect, so it is beneficial to have an experienced lawyer involved in the process.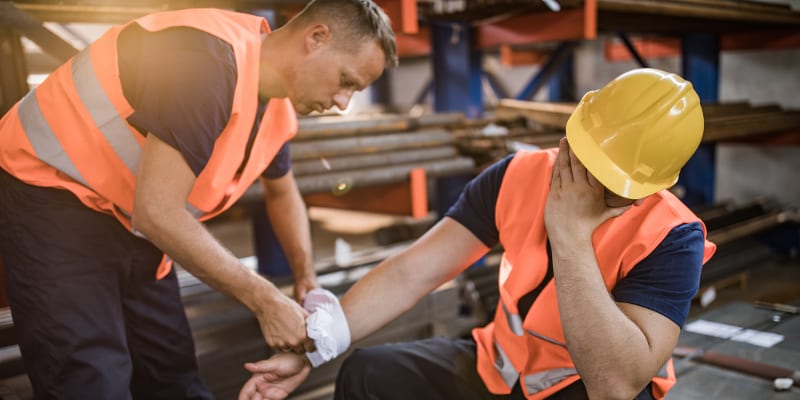 At Koontz & Smith, Attorneys at Law, we understand the emotional and physical aspects of being hurt on the job. Your mind can be going in a million directions at once, making it challenging to separate the legal facts from the emotional ties you may have with your employer. We take over with coming up with the best possible legal defense so you can concentrate on your recovery and whatever comes next.
It is the job of the workers' comp insurance company to minimize payouts. It is our job to make sure they don't get away with giving you less than you deserve. We take the time to learn everything we can about the circumstances of your injury and the prognosis for your future pain, medical bills, and other costs, so that we can get you the compensation you deserve and get the payout to you in a timely manner. Contact us today if you are interested in a free consultation. We're happy to come to you if you cannot get to us because of your injuries.
---
At Koontz & Smith, Attorneys at Law, we provide legal assistance for those seeking workers' comp benefits in Salisbury, Davidson, Kannapolis, Concord, Statesville, Mooresville, Lexington, Granite Quarry, Mocksville, Spencer, and China Grove, North Carolina.