Call us when you need an auto accident attorney who will go above and beyond to help you.
If you are involved in an auto accident with injuries, who is at fault is not as important to you at first as getting the medical care you need to restore your health. At some point, however, your thoughts will then turn to how to cover the medical bills and lost wages. You want to receive the compensation that is owed to you. If you are dealing with this situation or you lost a family member in an auto accident, you need a quality auto accident attorney to represent your interests. Here at Koontz & Smith, Attorneys at Law, we provide you with the legal representation you deserve so you can overcome the serious repercussions of an auto accident.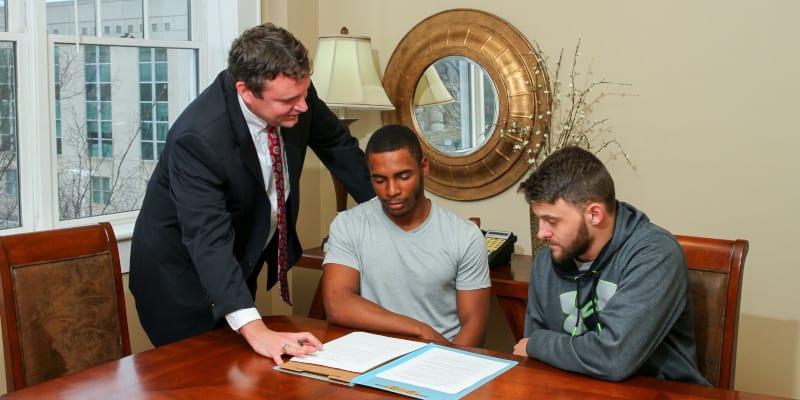 The first step is to call us to schedule a free consultation. This can occur at our office or we can come to your Mooresville, North Carolina area hospital room, rehab facility, or home if you can't easily come to us. We can schedule your appointment at a time that is convenient for you, even if that is after regular business hours. This is just one way where our personal service sets us apart and makes us the best auto accident attorney for you to call.
During your consultation, we'll go over the details of your auto accident and information that will be useful in handling your personal injury case. We will go over what we can do to reduce your stress and help you achieve the best possible outcome in a timely fashion. We understand that your expenses can be adding up quickly when you face both medical bills and the inability to work, so we get right to work as your auto accident attorney to get you compensations as quickly as possible. Contact us today with any questions you may have or to schedule an appointment.
---
At Koontz & Smith, Attorneys at Law, our auto accident attorneys proudly serve Salisbury, Davidson, Kannapolis, Concord, Statesville, Mooresville, Lexington, Granite Quarry, Mocksville, Spencer, and China Grove, North Carolina.